Peeroton Whey Professional Shake Review
Whey Professional shake is a product from Austrian based company Peeroton. The product description states that it increases the quality of the muscles and can accelerate regeneration after injury and can convert fat into muscle only in conjunction with exercise. This review will aim to understand how these ingredients can do this with the use of the latest research.
Whey & milk protein
Whey and milk protein helps aid muscle protein synthesis when combined with resistance training (1, 2). Other key features include increasing muscle mass (3), an increase in lean body mass (4) and greater recovery from exercise (5). Longer periods of supplementation have shown greater gains in fat free mass (6).
Muscle protein synthesis is increased due to high concentration of Leucine (BCAA) which is a signalling molecule needed to increase muscle protein synthesis (7). Consumption of whey protein helps increase muscle mass due to a greater amount of peripheral nitrogen retention whereas soy protein has been found to have a greater effect on splanchnic protein synthesis (8).
sweeteners (sodium cyclamate, sodium saccharin)
Silicon dioxide
Silicon dioxide has no nutritional benefit, its main use is as an anti caking agent to help prevent the ingredients from sticking together and to make sure it provides an even distribution.
Citric acid
The main function of citric acid is the reduction of physical fatigue (9). The reason for this is due to citric acid being a major component of the tricarboxylic acid (TCA) cycle. TCA cycle is the process of converting carbohydrates, fats and proteins into carbon dioxide and water (10). By increasing citric acid it activates the TCA cycle and in turn speeds up ATP production thus replenishing energy.
Maltodextrin
Maltodextrin is a polysaccharide which is a complex carbohydrate. This ingredient is water soluble and unlike other carbohydrates, is easily digestible (11) and can give a quick release of energy without any spikes of glycaemia (12).
Gum arabic excipient
Gum arabic excipient has no nutritional value. The main use of this ingredient is as a tablet binder and an emulsifying agent.
Sugar
vitamin B6
The active form of vitamin B6 is known as P-L-P (13), which is stimulated by exercise (14). During exercise the body relies on the liver to produce glucose via glycogenolysis, for which vitamin b6 is essential for, and is an integral part of the glycogen phosphorylase enzyme and thus will provide energy to the bodies' muscles (15).
Vitamin B12
Research studies on vitamin B12 have found that it is required for red blood cell production (16), Protein synthesis and the repair and maintenance of tissue cells. (17).
Lactose
Lactose is a disaccharide sugar that is  a result of the combination of galactose and glucose. it is commonly found in milk. Lactose will be able to provide short term energy to the skeletal muscle during exercise.
This product states that it can improve the quality of the muscles. This product can achieve this with the use of whey and milk protein. The other ingredients will enhance recovery and improve exercise performance with increased energy. This supplement is recommended to be taken post workout. This product has no banned substances when referring to the WADA prohibited list when observing the label/ ingredients posted on the website.
*NOTE – This product has not been tested in a laboratory and may contain other substances that may not appear on the label
1 – Coker, R. H., Miller, S., Schutzler, S., Deutz, N., & Wolfe, R. R. (2012). Whey protein and essential amino acids promote the reduction of adipose tissue and increased muscle protein synthesis during caloric restriction-induced weight loss in elderly, obese individuals. Nutr J, 11(1), 105.
2 – Hulmi, J. J., Lockwood, C. M., & Stout, J. R. (2010). Review Effect of protein/essential amino acids and resistance training on skeletal muscle hypertrophy: A case for whey protein.
3 – Pasiakos, S. M., McLellan, T. M., & Lieberman, H. R. (2015). The effects of protein supplements on muscle mass, strength, and aerobic and anaerobic power in healthy adults: a systematic review. Sports Medicine, 45(1), 111-131.
4 – Volek, J. S., Volk, B. M., Gómez, A. L., Kunces, L. J., Kupchak, B. R., Freidenreich, D. J., … & Kraemer, W. J. (2013). Whey protein supplementation during resistance training augments lean body mass. Journal of the American College of Nutrition, 32(2), 122-135.
5 – Hansen, M., Bangsbo, J., Jensen, J., Bibby, B. M., & Madsen, K. (2014). Effect of Whey Protein Hydrolysate on Performance and Recovery of Top-Class Orienteering Runners. International journal of sport nutrition and exercise metabolism.
6 – Hartman, J. W., Tang, J. E., Wilkinson, S. B., Tarnopolsky, M. A., Lawrence, R. L., Fullerton, A. V., & Phillips, S. M. (2007). Consumption of fat-free fluid milk after resistance exercise promotes greater lean mass accretion than does consumption of soy or carbohydrate in young, novice, male weightlifters. The American journal of clinical nutrition, 86(2), 373-381.
7- Atherton, P. J., Smith, K., Etheridge, T., Rankin, D., & Rennie, M. J. (2010). Distinct anabolic signalling responses to amino acids in C2C12 skeletal muscle cells. Amino acids, 38(5), 1533-1539.
8 – Fouillet, H., Mariotti, F., Gaudichon, C., Bos, C., & Tomé, D. (2002). Peripheral and splanchnic metabolism of dietary nitrogen are differently affected by the protein source in humans as assessed by compartmental modeling. The Journal of nutrition, 132(1), 125-133.
9 – Sugino, T., Aoyagi, S., Shirai, T., Kajimoto, Y., & Kajimoto, O. (2007). Effects of citric acid and L-carnitine on physical fatigue. Journal of clinical biochemistry and nutrition, 41(3), 224.
10 – Baldwin, J. E., & Krebs, H. (1981). The evolution of metabolic cycles.
11 – Haralampu, S. G. (2000). Resistant starch—a review of the physical properties and biological impact of RS< sub> 3</sub>. Carbohydrate polymers, 41(3), 285-292.
12 – Roberts, M., Lockwood, C., Dalbo, V. J., Tucker, P., Frye, A., Polk, R., … & Kerksick, C. (2009). Ingestion of a high molecular weight modified waxy maize starch alters metabolic responses to prolonged exercise in trained cyclists. In FASEB abstract.
13 – Ubbink, J. B., Vermaak, W. J., van der Merwe, A., & Becker, P. J. (1993). Vitamin B-12, vitamin B-6, and folate nutritional status in men with hyperhomocysteinemia. The American journal of clinical nutrition, 57(1), 47-53.
14 – Manore, M. M. (2000). Effect of physical activity on thiamine, riboflavin, and vitamin B-6 requirements. The American journal of clinical nutrition, 72(2), 598s-606s.
15 – Manore, M. N., Leklem, J. E., & Walter, M. C. (1987). Vitamin B-6 metabolism as affected by exercise in trained and untrained women fed diets differing in carbohydrate and vitamin B-6 content. The American journal of clinical nutrition,46(6), 995-1004.
16 – d'Onofrio, G., Chirillo, R., Zini, G., Caenaro, G., Tommasi, M., & Micciulli, G. (1995). Simultaneous measurement of reticulocyte and red blood cell indices in healthy subjects and patients with microcytic and macrocytic anemia. Blood,85(3), 818-823.
17 – Fenech, M. (2001). The role of folic acid and vitamin B12 in genomic stability of human cells. Mutation Research/Fundamental and Molecular Mechanisms of Mutagenesis, 475(1), 57-67.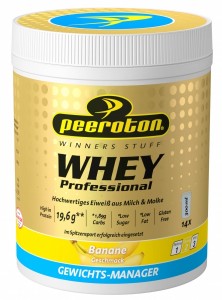 | | |
| --- | --- |
| Use for |  Muscle Gain |
| Website |  peerton.com |
| Price |  €34.90 |